Think of me as your fashion Cupid— I'm gonna help you find your perfect outfit match.
Ever since the start of lockdown, the opportunities to go out and get all nice and dressed up have drastically decreased.
It's no secret that most of us have traded in bodycons for body pillows, so picking a special outfit for your night out might feel more like an ancient faraway skill you once had than unadulterated muscle memory.
Not to worry— on the day of love, not only will you be hit by Cupid's arrow, but you'll be hitting the fashion bullseye too.
Atelier Ysabella (@atelierysabella)
Classy, modern, and sophisticated— these are the 3 words that come to mind when I see the sleek Crepe Top and Skirt set by Atelier Ysabella. Whether you're off to a virtual museum date or a wine-and-dine in the metro, this elegant number will leave your date with a lingering image of grace perfectly enhanced by the coordinates' high neckline, ruching details, and tasteful slit.
Ma. Collecta (@ma.collecta)
Upgrade your LBD with a long black dress that's equal parts as refined as it is risqué. Ma. Collecta's Sirena Dress features a low back and fitted silhouette that, I would say, make it the fashion embodiment of a secret— leaving little for the eyes to see, yet much to be desired.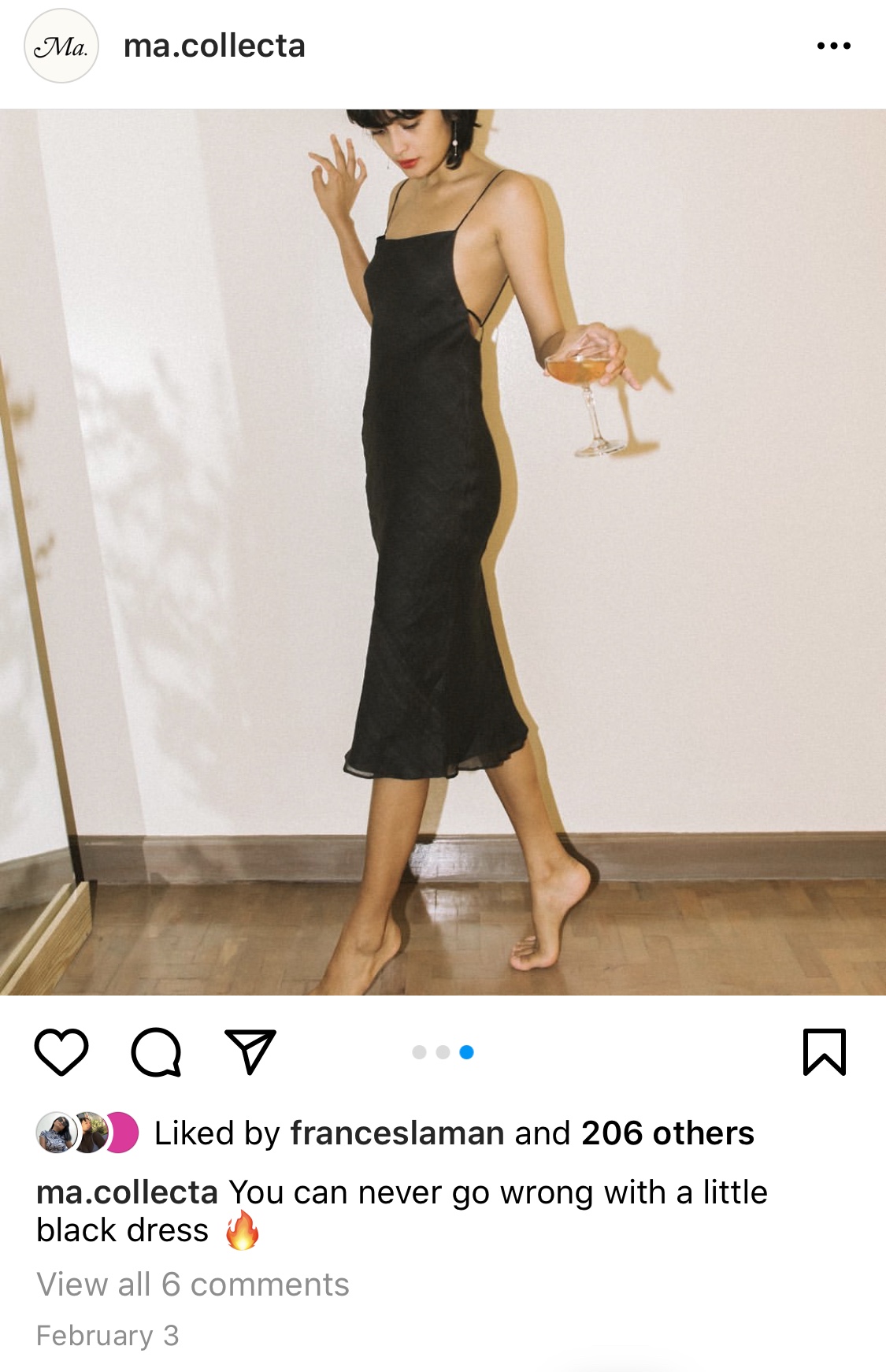 From Phoebe (@from__phoebe)
Maybe you and your beau aren't much of night owls and would rather a cute little picnic in the daytime. From Phoebe's Mentha Dress is the fun, light, and carefree accompaniment to an afternoon well spent. My favorite thing about this dress is its high squareneck tube that I've only seen a few local brands attempt. Its beautiful mint shade is definitely refreshing sight too amidst the flurry of neutral palettes sure to dominate this Valentine season. The best thing about it? No food baby in sight.
Capsule Culture (@capsuleculture__)
Nothing says feisty like a corset that does wonders for your figure, and when you add some mesh to it, then you've got yourself a force to be reckoned with. Capsule Culture's Astrid Corset is a beautiful locally and sustainably made alternative to House of CB's iconic Melinda corset. The piece features a structured tube with boning and sheer draping for the ultimate understated extravagance. Pair it with some tailored bottoms and you'll have people looking up, down, and back.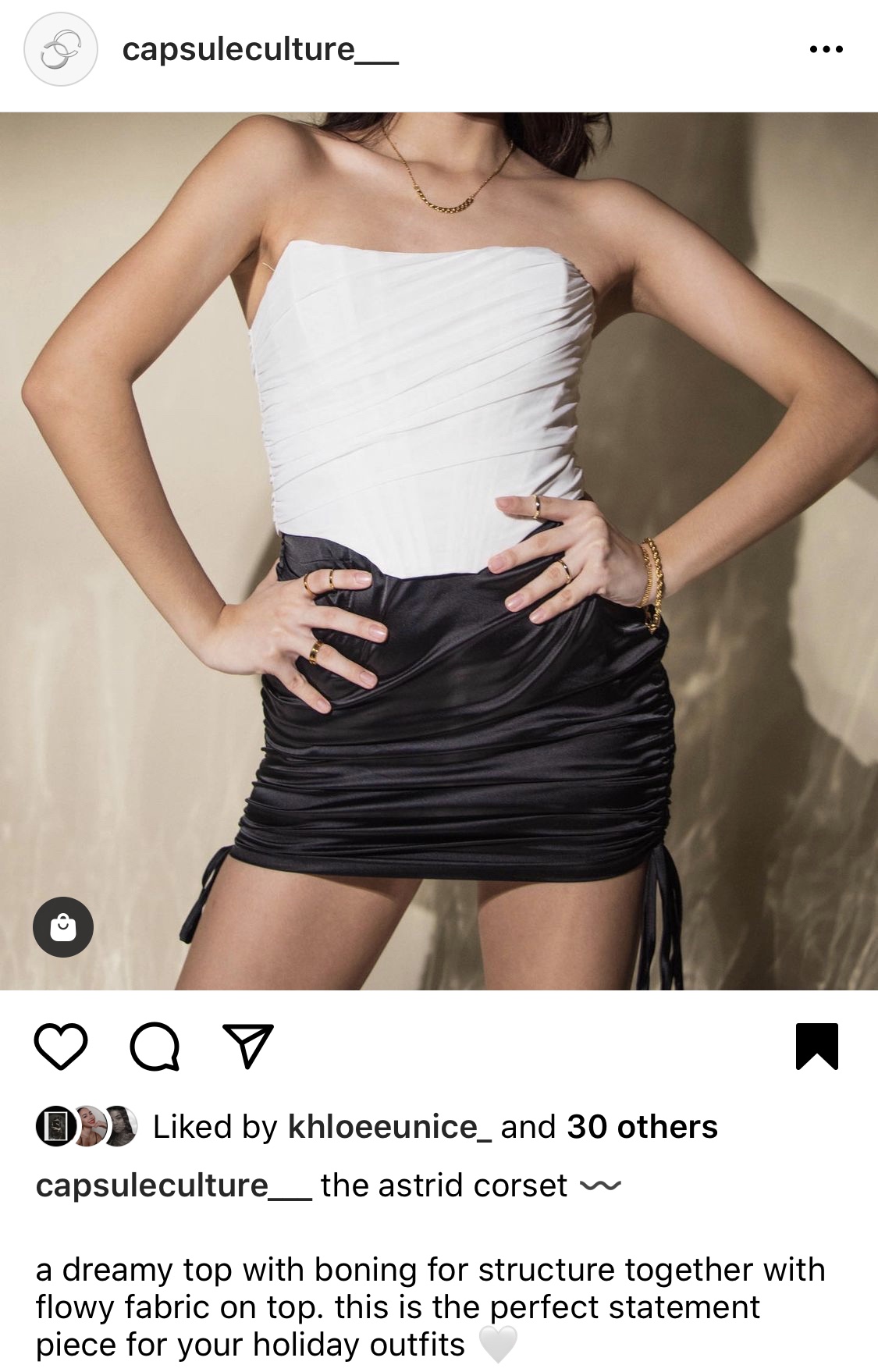 Hanami MNL (@hanami.mnl)
A staycation with your partner is all the rage right now, as many couples are opting to keep away from crowds this Valentine season. Just because you're staying in doesn't mean you can't still go all out with your outfit— enter: Hanami MNL. Hanami MNL's The Aliah Set includes a stunning puff sleeve corset with matching flowy bottoms. With this epitome of comfy elegance, you'll turn Netflix and Chill to Netflix and Chic.
Statements by C (@statements.byc)
Although the Valentines has a reputation for being a rather spicy holiday, don't be pressured to show more skin than you're comfortable with. For my modest gals out there, The Zoey Set by Statements by C is a picture of grace with its structured crop top and ankle length skirt. Pair with your favorite accessories and you've got yourself a perfectly charming number.
What will you be wearing this Feb 14?