In my junior year of highschool, I was sitting in my Social Studies class, half-listening to my professor when he said a word that piqued my interest: "microcosm". A microcosm, in its simplest form, is situation that acts like a mini version of something bigger. I never quite understood why that word struck me the way it did, but as I write this on the 30th of January, I have finally found my answer.
A few times a year, I find myself in a circumstance that makes me feel like I've just experienced the bulk of my entire life within a short span of time.
January 2019 seems to be that setting, this time.
In this month alone, I've experienced things that have redefined my view on friends, family, relationships, school, and myself. In summary– the first month of 2019 felt like a microcosm of what could be the next 335 days.
Amidst all the beautiful chaos, I realized that it's important to appreciate the little things that just plainly spark you joy without any life-altering effects.
With that, I present to you my tiny pleasures in the form of 2019's first ever January Roundup.
BEAUTY
Anastasia Beverly Hills Dip Brow Pomade: This product needs no introduction. The Anastasia Dip Brow Pomade has been a crowd favorite ever since its initial release a few years back. Beauty vloggers and make up enthusiasts continuously replenished their stash of this, and definitely not for no reason.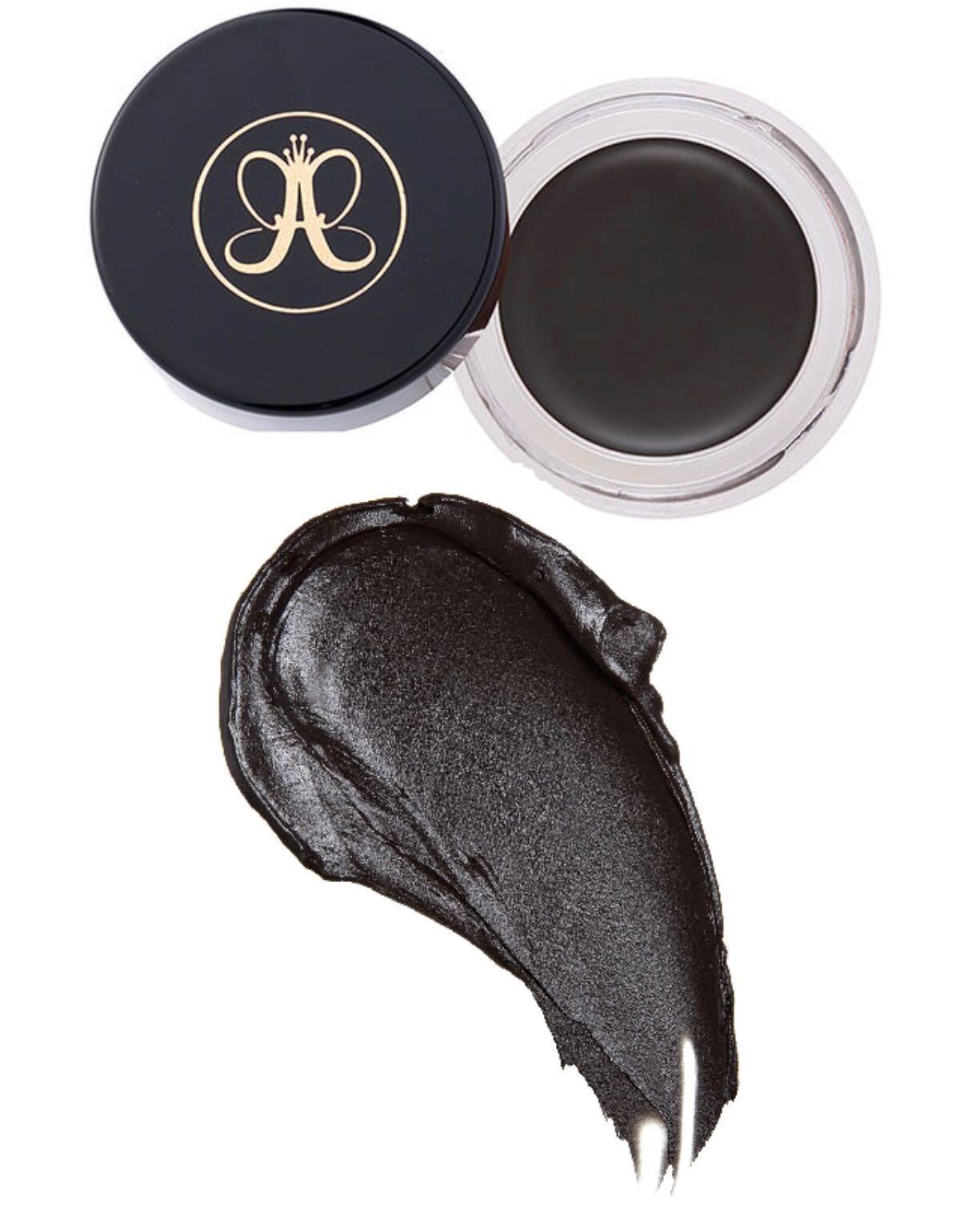 I've always been wary of sensationalized make-up products, especially ones coming from the West. I've had too many disheartening experiences with buying an Instagram-hyped product, only to find out it doesn't suit my Asian features too well. But when I started using the ABH in Granite, I immediately fell in love with how much fuller my brows looked because of it. Pro-tip: Apply only the smallest amount onto your precision brush and wipe off the excess on a tissue before applying as not to come off too dark.
Buy it here.
Benefit Cosmetics They're Real! Lengthening Mascara: Most Asian girls know the struggle of wanting long eyelashes but not being genetically blessed with them. I'm surely part of the majority. I've been obsessing over finding a mascara that can cater to my naturally short and thin lashes, much to no avail. But in late October, an aunt had given me a Benefit set for my 18th birthday, allowing me to try one of the brand's most iconic products. The They're Real! mascara did wonders for my night-out looks!
Because they give such high volume, my lashes do come off a little bit spider-like, but nonetheless, they add an extra oopmh to my make up look every time I wanna go for a more glam effect.
Buy it here.
Anastasia Beverly Hills Clear Brow Gel and Benefit Cosmetics 24 Hour Brow Setter: I'm putting these together because I've been alternating between these two amazing products over the course of the month. Every brow technician I've ever met with has mentioned how stubborn my brows are at staying in place, so I knew I needed to find something to keep them controlled. Lo and behold, my debut brought me two water-based products that have consistently set my eyebrows to keep them looking clean and polished.
Too Faced Sweet Peach Palette: I've never been much of an eyeshadow person since I usually opt for more natural, bare-faced make-up looks. But after flooding my YouTube viewing history with different variations of "peachy look" tutorials, I knew if there were any eyeshadow pallette I was going to get, it would be one that would help me achieve that sunkissed effect. Enter: Too Faced Sweet Cheeks.
I've been having so much fun achieving summery eye looks with this palette, especially with the famed shades, Charmed, I'm Sure and Peaches & Cream. This is now my go-to when I want to add more color to my face, and the best part about it is that I can still pull of a natural look at the same time!
Buy it here.
Pink Sugar Creamy Matte Girl Next Door Lipstick: Up until a few months ago, my knowledge of lipstick brands was very scarce. I only knew what was popular, and honestly, I didn't mind being mainstream in that sense. But ever since I started writing for Calyxta, I've become more and more informed about the wide variety of lippies out there. When the managing editor, Ms. Gretchen Gatan, sent me Girl Next Door by Pink Sugar, I found myself being educated about yet another brand I wasn't initially aware of that had an amazing collection. Very little lipsticks are able to get the pink-to-nude ratio correctly, so it's no wonder why I'm obsessed over this tube that knows how to work it perfectly!
Buy it here.
SKIN CARE
Chanel Le Blanc Brightening Moisturizer Cream: When my best friend, Nina, gave this to me because she claimed it would better suit my skin type over hers, I accepted the comment politely and stored the jar away, knowing I was probably never going to exchange it for my current moisturizer at that time regardless. But when my skin started acting up over the holidays, I knew I needed to switch out the products in my skincare routine. That meant putting away my trusted Clinique Dramatically Different Moisturizer, and giving the Chanel Le Blanc a try. And boy, am I glad I did.
This moisturizer is a lightweight, water-based cream that glides on almost like a thin gel. It leaves a healthy glow after application, and it feels refreshing on tired skin. In other words, it's like a glass of water but for your face.
Buy it here.
Celeteque Acne Spot Corrector Gel and Mediheal A-Zero Shot Skin Dressing Patch: Remember when I said I broke out during my vacation? Yeah, I was desperate to get rid of the pimples, especially since I wanted to look good for all the projects and lunches I had planned for the break. I was devastated when my usual acne savior, the CosrX Acne Pimple Master Patch, turned out being out of stock in almost every drugstore I checked. In these desperate times, I decided to try out something new.
On a whim, I decided to purchase the Mediheal patches, knowing the brand had a good reputation among skincare enthusiasts in Korea. I also bought the Celeteque acne gel after finding out that it was one of the only drugstore brands that ranked in the 2017 Cosmo Beauty Awards. I was planning to use them separately until I read a review on BeautyMNL wherein a customer praised the amazing effect of using a solution and a patch together at the same time. Now that I've been doing this for 2 months myself, I can confidently attest to the nearly miraculous power of these two products working in synchronization. In just 5 days, my breakouts gradually lessen and start fading into faint marks. God sent? I think, yes.
Buy them in any Watson's branch.
MISCELLANEOUS
H&M Narrow Belt: I recently began having this insanely strong desire to buy myself the iconic Gucci belt. I knew I wanted it ASAP, but I was also aware that the price tag on it wasn't exactly the most college-student friendly. I've always believed in the wonder of products inspired by the original, so I took to major retail chains to find something similar to the classic overlapping GG buckle. Once I spotted this in H&M Greenbelt, I knew I needed to have it.
Despite the fact it was one size too big on my waist, I bought it anyway and got it altered the next day to accommodate a smaller waistline. Lesson of the day: If there's a will, there's a way.
Buy it here.
Tretorn Rawlins III Joggers: Growing up, I was never quite fond of sneakers or anything generally close-toed. I found them stuffy and constricting– something that made me not want to buy them, well, ever. Later on, I started to grow fond of them, especially ones with unique designs that I could match my outfits to. Because of this, I cared more about their appearance over their quality, giving me a shoe closet full of beautiful footwear that didn't feel to nice too actually walk around in. For Christmas, my mom wanted me to step up my shoe game, so she helped me pick out a pair that would be both fashionable and functionable. The became our final pick, and at first glance, it's not hard to understand why.
The mix of primary shades with nude accents makes it perfect to match for a variety of colors, so I was definitely sold in the style department. As for comfort– now that I've walked with soles as soft as the Rawlins III, I'm never looking back.
Buy it in Res-Toe-Run.
Cartier-inspired earrings: Following what I said about the magic of "inspired" products, I've recently been over-borrowing (oops) my sister's gold hoop earrings with little circular imprints akin to the Cartier Yellow Gold Love pair. Is it obvious I have a thing for dupes yet? #shameless
Typo Acrylic Stapler: I'm sure it comes as no surprise that yet another favorite of this month is a dupe for a luxury brand. As I said, I'm a little crazy over getting luxe looks for less. A little secret about me is that I'm a sucker for brands that have bright, happy, and pastel aesthetics. Kate Spade has been a long time love of mine, so when I found this rose gold stapler in Typo that looked nearly identical to the Kate Spade Office Supply collection, I was scrambling to take it home. Shoutout to my mom for supporting my broke and boujee lifestyle and getting it for me!
Buy it here.
Amber Scholl 1 Million Necklace: This is one of the things I'm most excited to talk about, simply because it holds a very close place in my heart. Anyone who knows me recognizes that I love anything related to fashion– so if I'm not looking for cute clothes, I'm hunting for good accessories. But behind that stylish and polished lady is a girl who spends most of her weekends lounging around in oversized clothing and baggy pajamas while watching her own fashion icons strut their stuff on YouTube. In specific, I've spent hours on end binge watching my inspiration, Amber Scholl. (If you want to more about her part in my life as a role model, check out my Calyxta article, where I try to summarize the millions of reasons why I love her in a few short sentences.) This woman has motivated me to hustle hard while sparkling unapologetically, and working towards the glamorous life I've always dreamed of.
So when she came out with a necklace baring the quote that motivated her to achieve her own goals-turned-into-reality, I knew I needed to get my hands on it. I'm not one to buy YouTube merchandise for just any entertaining vlogger, but Amber has had a different and deeper impact on me, so I wanted to carry her beautiful mindset with me in anyway I could. Fast forward to Christmas, Josh gifted me with the scripted necklace, completing that desire.
"Ah, but what if it does?" the pendant asks hopefully– a response Amber personally lives by and encouraged her viewers to as well, given any moment when one's doubts question them "What if your dreams don't come true?".
Buy it here.
What were you favorite things this month?