Another year, a new set of trends.
One of my favorite things about starting a new year is being able to watch microtrends slowly roll out into full-fledged viral sensations. 2020 was all about watching minimalism, cottagecore, and kidcore fight neck and neck to rule the sartorial scene. Here, the rise of the "e-girl" culture put Y2K and "alt" looks in direct competition with the classic monochromatic style concept and faericore's dainty nostalgia. In the end, the prevalence of the three just proved the powerful escapist element of fashion— that in times of bleak uncertainty, we can always count on fast-paced and ever-developing style trends to add a little bit more color and excitement to our days.
This 2021, the world of fashion is all about reclamation. After months of being cooped up indoors, style enthusiasts all over the world are finally ready to leave their "what if they judge me" mentality and go as far as their wardrobe will bring them. They are taking back their power, and they are doing it one insanely extra outfit at a time.
That 70s (Fashion) Show
Fashion is honestly just glamorized history: it never truly disappears and is simply reinvented and revisited every few decades. Yearly we see a different vintage era reign the industry— if in 2020 we raved over the 90s and early 2000s, 2021 is all about the 70s comeback. Characterized by multifaceted styles as a result of a surge in freedom of expression, this period was laden with funky prints, colorful palettes, and all kinds of fun textures.
Expect a rise in psychedelic chic with contemporary designers like Paloma Wool and Charlotte Knowles at the forefront of the print-saturated vision.
Cow print may have been last year's pattern of choice, but in the spirit of all things 70s, we're trading in one repetitive motif for another with vintage checkerboard looks coming in for another round.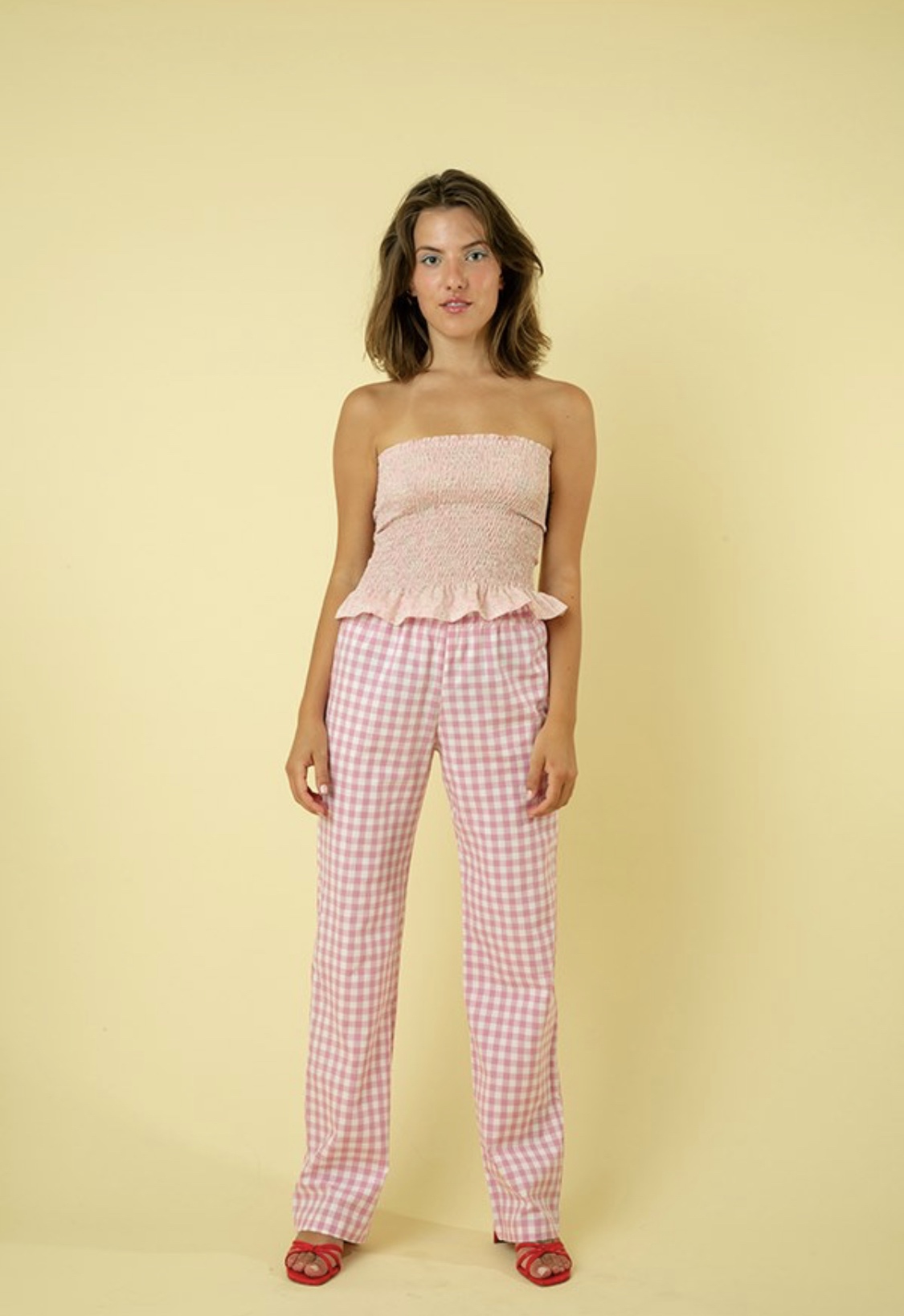 And let's not forget— one of the best parts about retro fashion was their uber playful take on activewear and poolside attires. Specifically, terry toweling rompers were all the rage back then in all their fashionable (although endearingly campy) and functional glory. I mean, water absorbent and playfully textured? Don't mind if I do.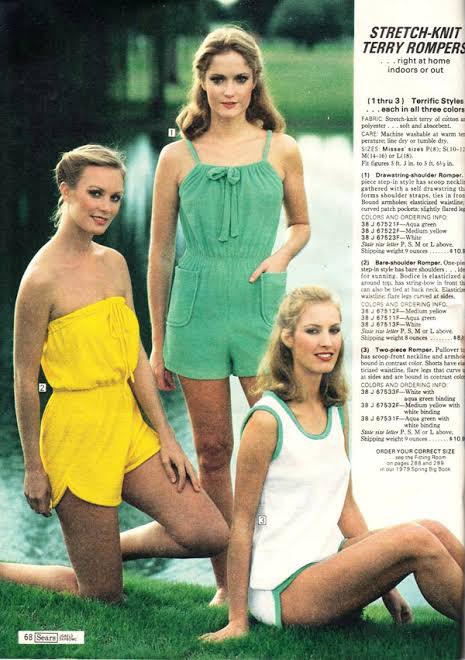 The Knitty Gritty
2020 saw a rise in all things ribbed knit. Remember those halter tops from Zara everyone had? Yeah, this 2021, its sophisticated big sister is ready to take the reigns. In a matter of time I can assure you that Spring knits will be everywhere. Thin enough to keep you cozy but not too chunky to the point of heat compression, all kinds of light knitted apparel will be this year's key texture element. From flared pants to long sleeves, it's the perfect option for anyone looking to add a subtle accent to an overall monochromatic outfit.
Leggings For Days
I don't know about you, but if there's one article of clothing that seemed to live on my Instagram feed and Pinterest boards, it was flared leggings. The bootleg pair was flying off the shelves left and right, with everyone ready to pair it with their latest oversized crewneck and chunky sneakers. I suppose this all comes down to the inevitable rise of loungewear over quarantine— who wants to wear stiff jeans when you can walk around wedgie-free with second-skin bottoms?
Here's what I think: as long as WFH exists, leggings are here to stay. This time, all kinds of fun variations of the comfortable pair will be making waves. From split hems to stirrups, you can expect that in the world of leggings, it's all about who can make the comfiest bottoms chicer.
In and Outerwear
I remember buying a coat early last year and thinking "I'll never get to wear this here, so I guess I'll just reserve this for when I travel". It's an age old heartbreak story— finding the cutest outerwear and knowing it'll never see the light of day, at least here in the Philippines.
Well, I guess that's changing this year.
The call to introduce more and more cute coats into one's layering system has been well received by style enthusiasts abroad. But with a beckoning that strong, it's hard to reject even with our tropical climate. Now that the idea of braving the heat for the sake of wearing that perfect leather blazer has already been introduced (and effortlessly adapted!) to us over here at the Philippines, you best believe that we'll steadily be following suit with the rest of the pro-layering style community.
Honestly, this is probably my favorite emerging trend of all. The thought that Philippine fashion is slowly progressing to be more experimental over just functional lights my heart up in so many ways. When the community embraces the body as a canvas, fashion will be valued as the artform it is.
Ready, Corset, Go
If you follow my Instagram, you probably know that I'm obsessed over corsets. At this point, I have a whole section in my wardrobe dedicated to them. What started off as restrictive medieval underwear is now a liberating 2021 closet staple. Towards the end of 2020, I saw so many local brands introducing corsets of all kinds into their collections and I could't be happier. If the corset train continues to run it's course all year round, just expect that I'll find myself a front row seat.
The Thong Song
Thanks to the hit HBO series Euphoria, the built-in thong bottoms trend has once again reared its strappy little head for all of the fashion community to appreciate. The visible G-string was part and parcel of the provocative 90s and 2000s Hollywood era where women flaunted the risqué piece together with a cheeky smile. Although this has steadily been resurfacing into modern style since 2019, it's only now that I think people are willing to fully embrace the daring article in all its forms. Whether it's peeking out of a pair of flare pants or a skirt, there's no doubt that this bad boy will continue to earn you a few double takes from strangers just as it did 20 years back. Nothing to be worried about of course— when you look that good, who wouldn't look twice?
Which trend are you trying this year?