It's always been a long time goal of mine to experience the thrifting culture around here, given its relatively newfound buzz in Manila's recent years. Challenging my styling environment by shopping somewhere outside of my comfort zone is definitely a personal project I've been waiting to try out, so when my Social Studies class was given the assignment to spend a day someplace unfamiliar to us, I knew this would be the perfect experience to do just that.


Together with my friends, Anicia, Psyche, and Jess, we set off to the nearby ukay-ukay just a few blocks away from our school.

Fleur De Lis Fashion Center is a small thrift store located in 263C Katipunan Avenue, right across SM Blue Residences.


Despite us going on a Friday afternoon, we were shocked to discover that the place was almost deserted, save for around 3-4 other customers. Prior to this, I had never been to a thrift store in the Philippines, so I had expected a rather noisier and messier environment akin to the chaos of a Forever 21 store on a sale day. Coming in to a peaceful shop where people tended to their own browsing was definitely a pleasant surprise then!


Anicia, who frequents the thrifting scene, explained to me that nearly all ukays here have the same features: slime green walls, neon green hangers, and modern Gospel music playing softly in the background. The combination got me wondering, for sure, but I chose to just revel in the peculiarity over questioning it.


Now, let's get down to business.

We spent around 2 and half hours going through each rack, and I made sure to browse each pile twice so I wouldn't miss anything. From what I had heard, thrifting is only as fun as one's ability to innovate. Everything I looked at, I saw as just its first form. Everything was a candidate to be later revamped, so I had my eye on good base pieces instead of ready-to-wear clothing.

By the end of our search, I came up with the following items.

A red turtleneck top with puffy longsleeves from the brand Chaolioungxian.


A grey Ralph Lauren blouse.


A black, mesh blouse with flare sleeves from Max Studio.


An oversized turtleneck sweater from Ashworth.


A purple pearl handbag. (This one is a personal favorite of mine because it reminds me of the pearl bags from Bondi Studios and From Blank which retail for over P1,000.)


And three pairs of unpictured high-waisted pants: khakis from Bossini, and 2 corduroys from Limited Jeans.

The amazing thing about this particular store is that despite their high-quality collection and obviously imported thrifts, the prices were outrageously low! For 8 items, I paid less than P300– can you believe that?


Although I felt like I had found the mecca of great steals, it was soon time to go home and prepare for the next part— aka my favorite.

Haul and Lookbook
Outfit #1: Ralph Lauren top + Bossini pants

This look, for me, was a no-brainer. If you've ever seen the halls of Ateneo de Manila University in between classes, then you would recognize this look to be almost like an unspoken uniform by the students. Tiny shirts and big pants are en vogue right now, so I just had to give the Ralph Lauren top a little makeover to fit my vision. (If you want an in-depth tutorial on how I did this, click here!)


Outfit #2: Red turtleneck + Limited Jeans pants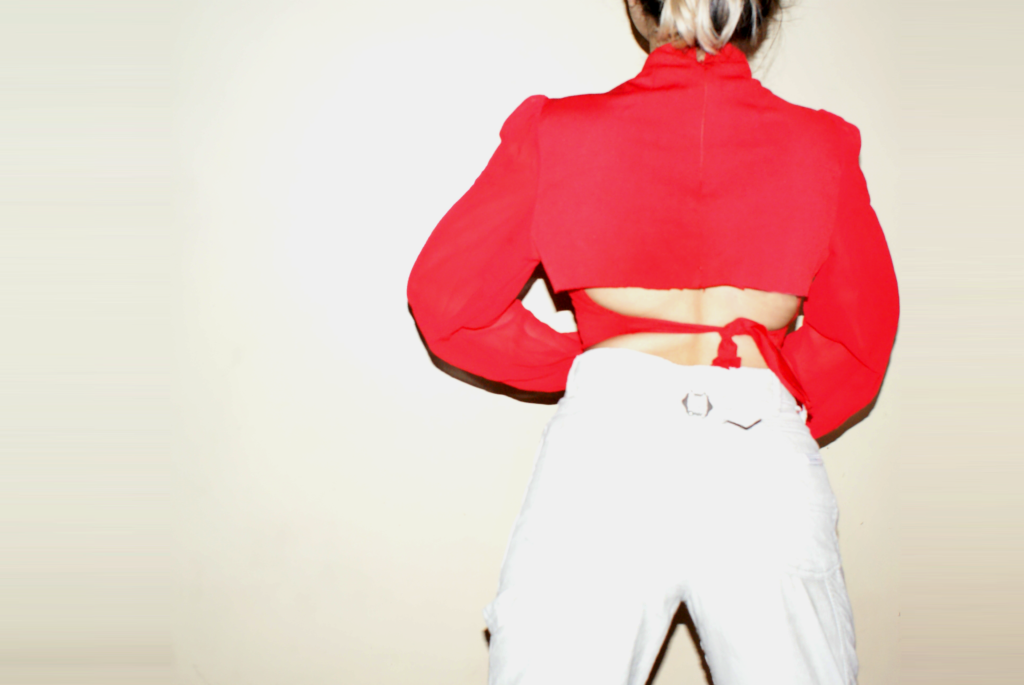 I can't lie: I'm absolutely ecstatic to share this look with you all, because of how much I love my revamped version of the turtleneck. It took quite a few steps to get it to look the way it does, but I'm so proud of how it turned out and how its modifications are inspired by a designer top I've been eyeing for a while. To find out how I did it, click here!


Outfit #3: Max Studio blouse + Limited Jeans pants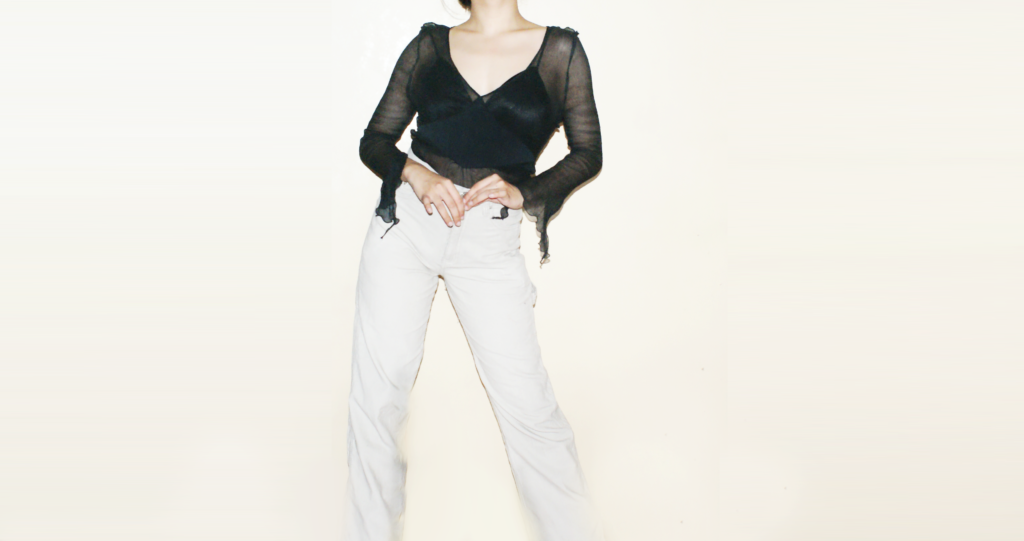 The way I see it, flowy fabrics and mesh have always had the power to completely transform any outfit from plain to elegant. These little details add flavor to a look, and I think the blouse did a great job at creating some drama in contrast to the pale corduroy bottoms.


Outfit #4: Ashworth turtleneck + pearl bag


To be able to write this, I've needed to retype this segment around 5 times because of how much my excitement for it makes me word vomit. But to put it simply: I adore everything about this look, from the unassuming and laid back aura of the oversized sweater, to the subtle pop of green along the neckline, to the demureness of the boxy silhouette yet taunting quality of the short hem. Pairing the look with the pearl bag gave it an instantly feminine spark, allowing me to mix my love for androgynous streetwear and all things girly!


I had so much fun shopping for and styling all these clothes, and I honestly can't wait to do it again. If there's anything this experience has taught me, its the confirmation that fashion has little to do with where you get your clothes or how much you get it for— if you allow yourself to get creative, a P50 top from someone else's closet can trump a whole P5,000 look straight from a big label's new arrivals.


If you wanna see our thrifting experience in action, click here to check out Anicia's YouTube channel for the adorable vlog she made to commemorate the day!