Last July 27, my family decided to embark on a last minute trip to Taiwan to culminate the end of a peaceful summer.
We had previously visited Japan, Hong Kong, and Macau in the earlier years, so getting to explore the Republic of China was another exciting way to immerse ourselves in the East Asian culture.


DAY 1

Our vacation started with a 7AM flight with Philippine Airlines. I've always found that the view from an airplane window seat is unparalleled in terms of beauty, so I made sure to keep my eyes peeled both as we hovered thousands feet above the ground and as we slowly descended to our point of destination.
As usual, the flight crew did not disappoint and we safely landed in the Taiwan Taoyuan International Airport a little past 9AM. Upon arrival, a van service recommended by our AirBnB host picked us up from the terminal and took us on an hour-and-a-half long trip to Ximen, Wanhua District.
Our first meal of the day was set in Da Che Lun/Big Wheel Japanese Restaurant. Unfortunately, I was too hungry to really think about taking pictures or noting down the names of our dishes, but rest assured, let how utterly entranced by the dishes I was prove that this place definitely knew how to satisfy a tourist tummy!
After settling into our AirBnB– which was conveniently right beside the restaurant!– we decided to explore Ximending.
Ximending is one of the many popular shopping districts located in Taipei, attracting millions of people yearly to the point that it's been dubbed as the "Harajuku of Taiwan". Here you'll find various clothing stores, souvenir kiosks, pubs, and restaurants, all of which are usually catering to the Japanese subculture. You can also expect a sea of citizens and foreigners alike crowding the space at nighttime, as many street performers create their own urban stages within the premises.
We spent the remaining hours of the day sightseeing around the district and popping in store after store. Ate Bearose and I are really into K-POP, so we took advantage of the numerous CD stores available to get our hands on our favorite groups' albums. Merchandise being sold in East Asian countries tend to be cheaper, so we made sure not to miss our chance to get the most bang out of our buck.
By nighttime, we took to the sidewalks for their iconic street food. If I could eat their sausages for the rest of my life, believe me, I would.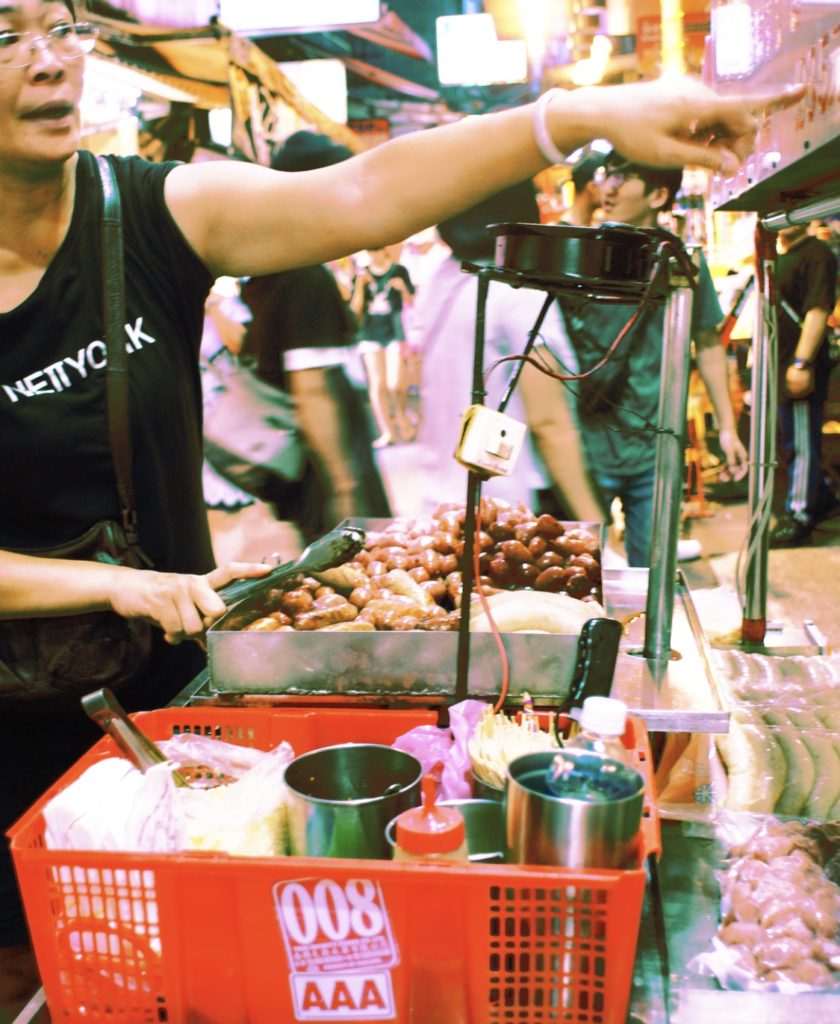 With midnight fast approaching, we decided to put a pause on our shopping adventure until tomorrow. Safe to say, despite how tired all the walking made me, I didn't regret a single step. (And that look of contentment on Ate Aika's face proves that the rest of the family shared the same sentiment.)
DAY 2
I'm not too much of a morning person, but for the sights we had in store for the day, I made an exception.
Preparations started bright and early at 7AM, so when we arrived at our first stop with the sun blaring down at us, we could feel just how bright and early it really was.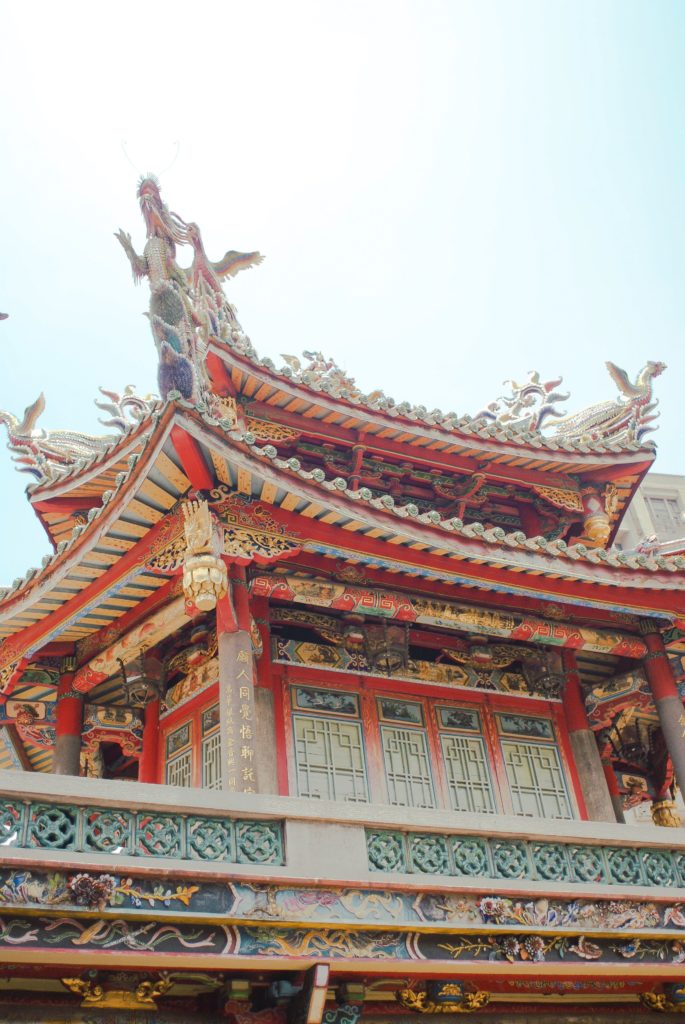 The Lungshan Temple of Manka is arguably the most famous religious temple in Taipei. It boasts of a fusion of Buddhist features and Chinese deities. For our visit, we opted against having a tour guide, so everything we witnessed we interpreted through our own observations. We learned that people regularly came to pray and offer packages of food and delicacies to their gods. Aside from this, citizens and tourists alike paid their respects by bowing in front of sacred artifacts.
One block to the east of the temple, Bopilao Old Street awaited us as our second stop. Bopilao Old Street is the historical walking street and museum with distinct architecture from the Qing Dynasty. In the 90s, the Taiwan Government issued local and foreign contemporary artists to decorate the location, thus explaining the colorful wall art that went across the red bricks. The whole place is divided into three buildings– Story Hall, Education Hall, and Medical Hall. We only visited the Story Hall, but I highly recommend tourists on the go to prioritize this section anyway, since you can easily and quickly learn about the history of Bopilao through the vintage photographs and architectural models available there.
It also doesn't hurt that the nearby alleys have the most Instagram worthy backdrops!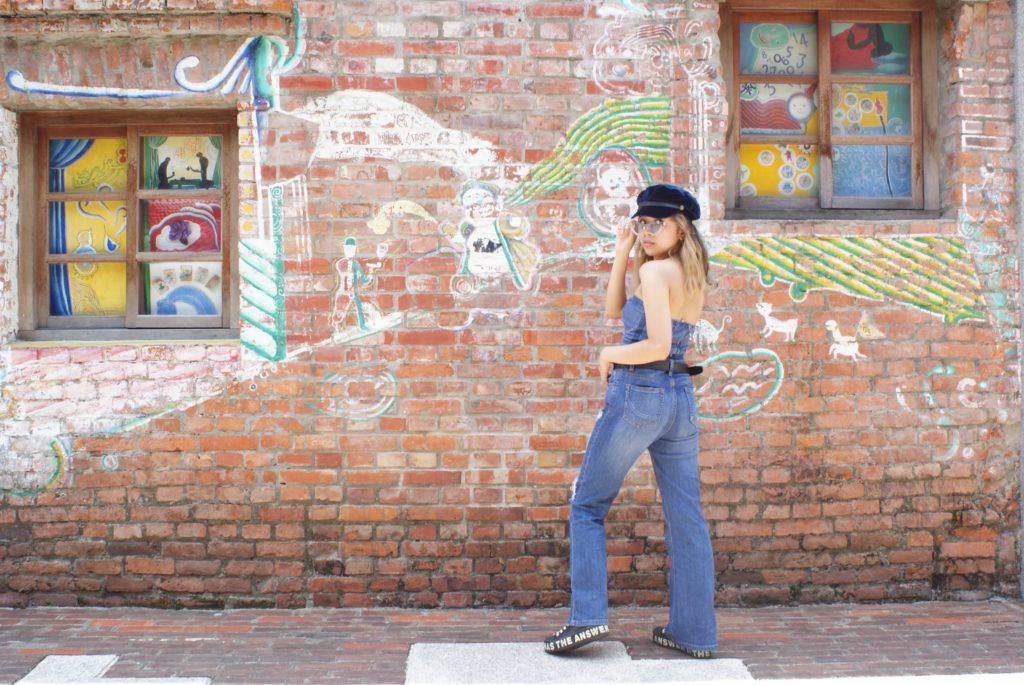 Speaking of Instagram worthy, our third landmark of the day would be a site for artsy millennial tourists. Huashan 1914 Creative Park in the Zhongzheng District is a multi-purpose park used as a creative space for young people with a mutual interest for art and entertainment to gather together.
Immersive galleries, unique coffee shops, local start-ups, and photogenic installments made up a majority of the complex. Personally, we didn't get to enter any of the paid galleries, so we spent our time here taking pictures and trying out their varied food selections. (As you can see, Ate Bearose and I had quite the field day here!)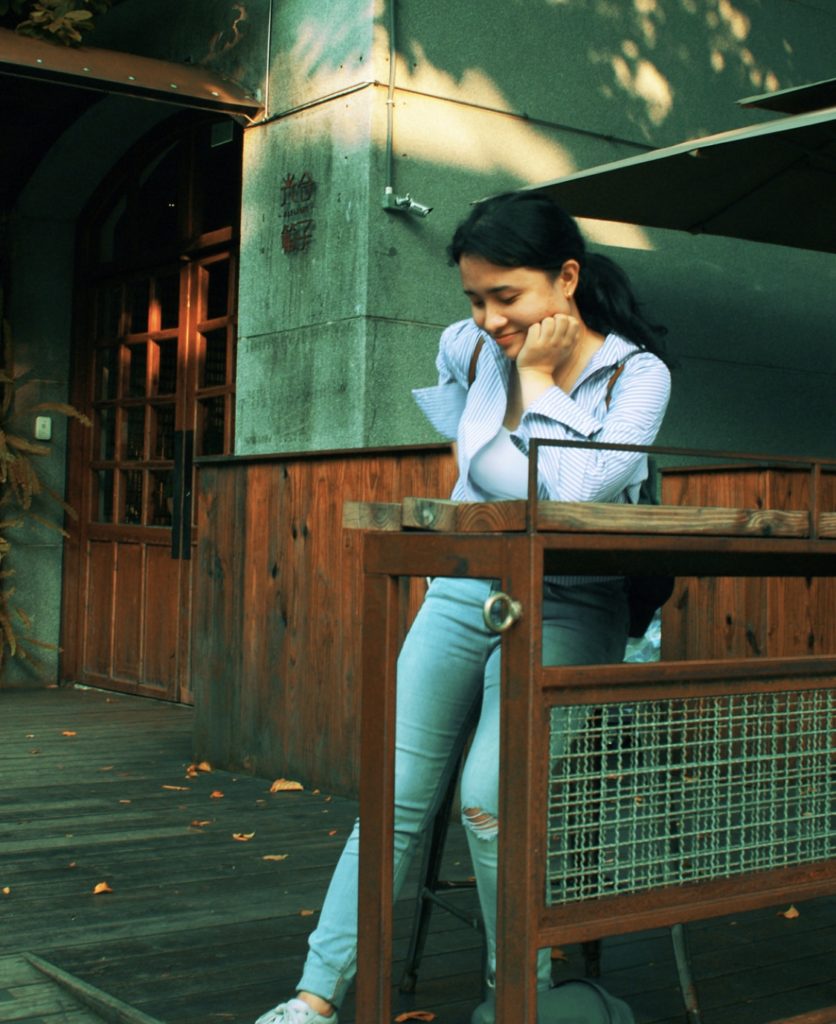 As the sun set, so did we for our final visit of the day. With all the walking, we were starving and ready to sate our appetites. We initially planned to have dinner in the Ningxia Night Market in Yangmingshan where tourists and citizens alike gathered at the center of a busy market to explore the dishes different stands had to offer. But unfortunately, the overload of visitors that day made it hard for us to find seats close to our desired kiosk, which we knew would cause a stir with vendors whose tables were reserved for their own customers. Trying to reason with sellers in a language we were unfamiliar with didn't seem like such a good option, so we instead opted for a Chinese restaurant a few blocks away from the market.
With our cameras and stomachs full about an hour later, we called it a day and headed for home.
Day 3
Our third day started with a little more stress than usual. In our recent travels, we had purposely avoided going on tours to keep us from stressing about time too much. But with the National Palace Museum as our first entry for the Sunday itinerary, we knew the only way to appreciate such a grand attraction was through a guided tour.
Hurriedly making our way to the Shilin District and trekking up the building's elevated walkway, we managed to reach our scheduled 10AM session with only a few minutes overtime.
The National Palace Museum holds the biggest collection of ancient Chinese artifacts, all in the setting of a modern and digitally enhanced environment. I decided not to document the walk-through, instead opting to take advantage of their advanced headset-per-guest mechanism that allowed the tour guide to discuss important relics by speaking into a mic that connected to the headphones each visitor was provided with. Personally, I'm not a big fan of taking pictures in galleries because I've always felt that simply posting photos of the pieces without discussing their backgrounds in-depth is an injustice to the rich histories attached to them. So if you're thinking of visiting the palace, I highly recommend just embracing all the knowledge your tour guide will offer you over snapping away on your camera.
After an ample amount of gawking (and conducting a mini photoshoot post-tour), we left the historical sight and started our exploration around Shilin. Of course, this was all mostly in pursuit for the Shilin Night Market.
The Shilin Night Market is a marketplace for souvenirs, local and handmade products, food, and games. With its popularity, I was initially worried that history would repeat itself and, just like the incident with the Ningxia Night Market the day before, we wouldn't get to properly enjoy the place due to the crowds. Fortunately, our arrival on a Sunday evening allowed us to experience the spot with hardly anyone else. Taking advantage of this, my sister and I wandered freely and discovered that they dedicated a whole aisle to carnival-style activities that involved popping balloons targets with some sort of toy gun or darts lineup. Now that's something you don't see in your everyday palengke!
Once we had all gotten our fix of the place, we gathered our shopping bags together and called it a night.
Day 4
As our last full day in Taiwan, it was only appropriate that we started it off with the most iconic tourist attraction there: Taipei 101.
Taipei 101 is a bamboo-shaped skyscraper in the Xinyi District that previously held the title of "world's tallest building" until it was surpassed by the Burj Khalifa in 2010. At 101 floors, the 89th level contains a glass observatory that gives guests a 360 degree view of the city below. They also have an enclosed skydeck above for a more open viewing experience.
But what made this stop so memorable for me had little to do with the amazing sight, and more of the feeling that I got as I witnessed it. As someone who often lives in her head, it was breathtaking being able to look at my surroundings in a brand new perspective. Standing over the big city at 1,285 ft, I never felt as paradoxically tiny and large as I did in that moment. And what a sensation that was indeed– to be both larger than life and a small speck of dust all at once.
Next up on our itinerary was Shin Kong Mitsukoshi, a department store, where the LINE Friends Cafe & Store was situated in the ground level. The LINE Friends Cafe & Store is exactly what it sounds like– a mini cafe that sells merchandise of the LINE app's beloved characters. Among them were that of BTS' collection, BT21. Ate Bearose and I are big fans of this Korean idol group, so we just had to get our hands on their themed drinks.
The Chimmy, a mango smoothie with chocolate drizzle, looked just as good as it tasted! Once everyone had their snacks, we braved a couple of blocks until we reached the Eslite Flagship Store, a massive bookstore full of both local and foreign publications. I didn't get to take photos here since we (with the exception of Ate Aika) spent majority of our time in the coffee shop downstairs, but take my word for it: this place is a must for bookworms of all ages. As the hustle and bustle of citizens exiting their workplaces ignited the streets, we knew nighttime was fast approaching and so was the end of our wonderful Taiwan trip.
With gratefulness and a hint of hesitance in our hearts, we made our way home for final time.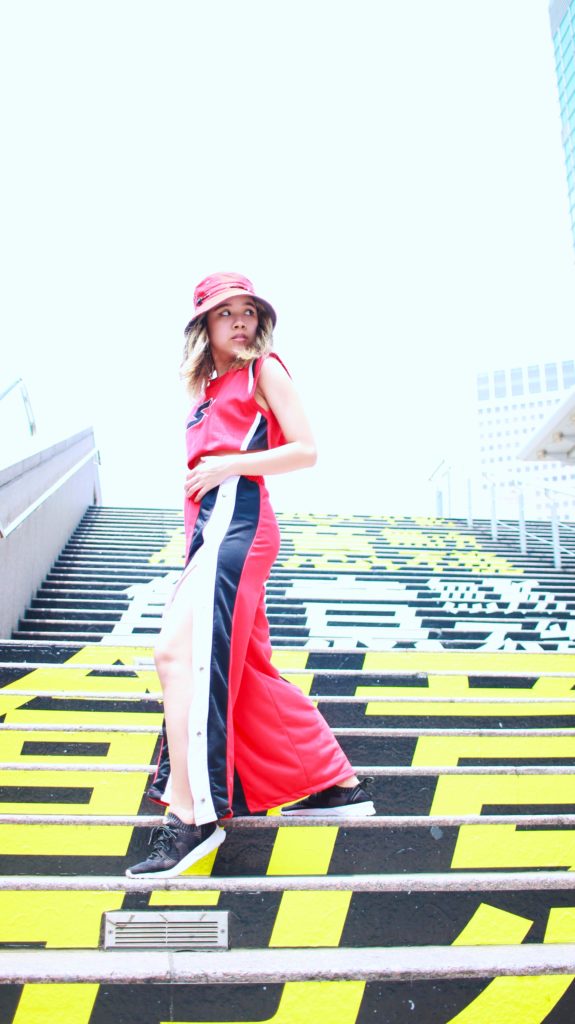 DAY 5
Waking up on this day was bittersweet– on one hand, I was excited to be back in Manila, but on the other, I wasn't quite ready to let go of the things I fell in love with in Taiwan. Having already packed the night before, my sisters and I spent our remaining time walking around Ximending. Nothing was really open yet, but it was nice being able to see the famously populated and busy area look so calm in the early hours.
Our van service picked us up by 11AM and we began our hour and half long trip to the airport. As we prepared to enter the terminal, I looked back at the city for one last time: In the few days we spent in Taipei, I had learned a lot about the morning habits and nighttime tendencies of the people living here. I saw the efficiency in their transport system and the discipline everyone upheld in respect to their environment. It inspired me to aim for this kind of living standard in my own country, and I feel incredibly blessed to have the privilege to learn all this by immersion.
May this blog post be a testament that you can love the beauty of one thing, without discriminating that of another. Thank you for your hospitality Taiwan, until we meet again.