Every little girl has dreamed of becoming a princess, and this little girl right here is no different. But what sets me aside from all the past Cinderella-To-Bes out there is that that desire to flounce around in a big, fluffy skirt never quite died down.


I have to be honest, though– in the recent years, it has been tempting to pack away my fantasies of gliding down a cascading staircase in a flowing ball gown when all the trendy fashion houses have been hiking up their RTW numbers nearly every time I look down at a price tag. With that reality at hand, it's no wonder why all my fellow dreamers from childhood have traded in visions of fairy tales for functional button-downs. 
But somewhere out there, a passionate individual sat with the mutual belief that women shouldn't need to be born into royalty to dress like a princess any time they please. This kind soul then created a brand that would make all my 7 year old musings proud.
Enter: Gown For Rent.
Gown For Rent is the brainchild of Roxy Roco, a fashion entrepreneur with an expertise in custom-made atelier, who sought to address the demands of loyal customers for rental apparel in the name of practicality. Buyers on a budget or clients looking to make a lasting impression after a one-time event are the perfect candidates to take advantage of GFR's quick and easy gown rental service.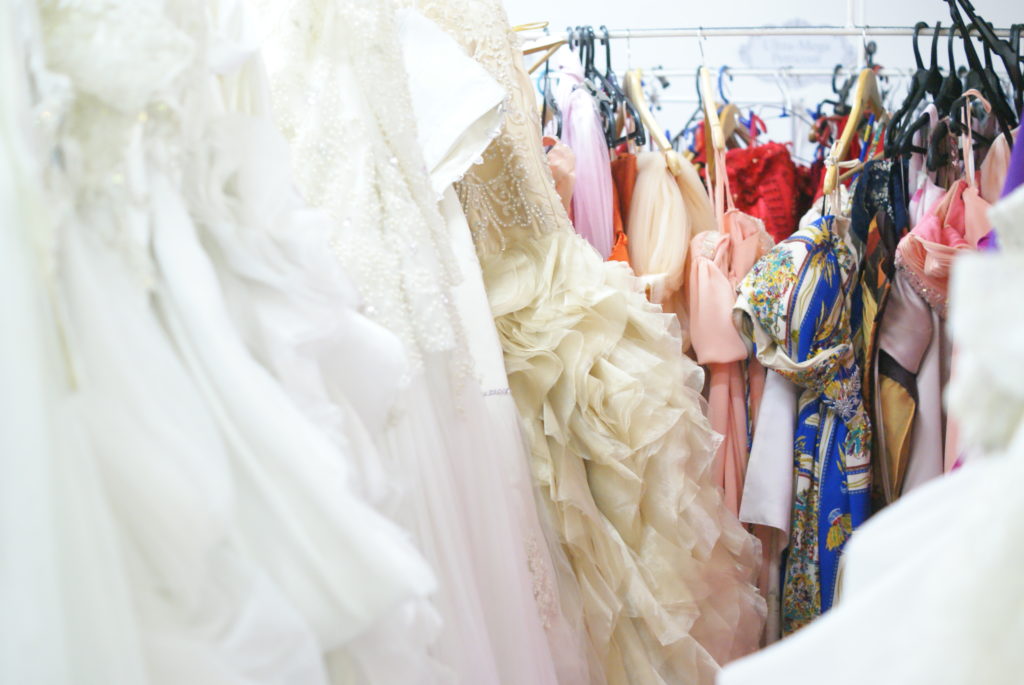 With more than 200 options available on the website, brides, partygoers, and debutants alike can easily book their preferred dress online and pick it up within the same day or any available time slot. Moreover, fashion faux pas are no longer a problem especially since GFR also accommodates walk-ins and on-the-spot rentals. And the best part? You get high-quality designs and promptly dry-cleaned orders all for half the retail price!  
If that's not a dream come true, then I don't know what it is.
For my collaboration, I got to try on the gorgeous Alexa and Angelica gown, and take home Charmane for a test run.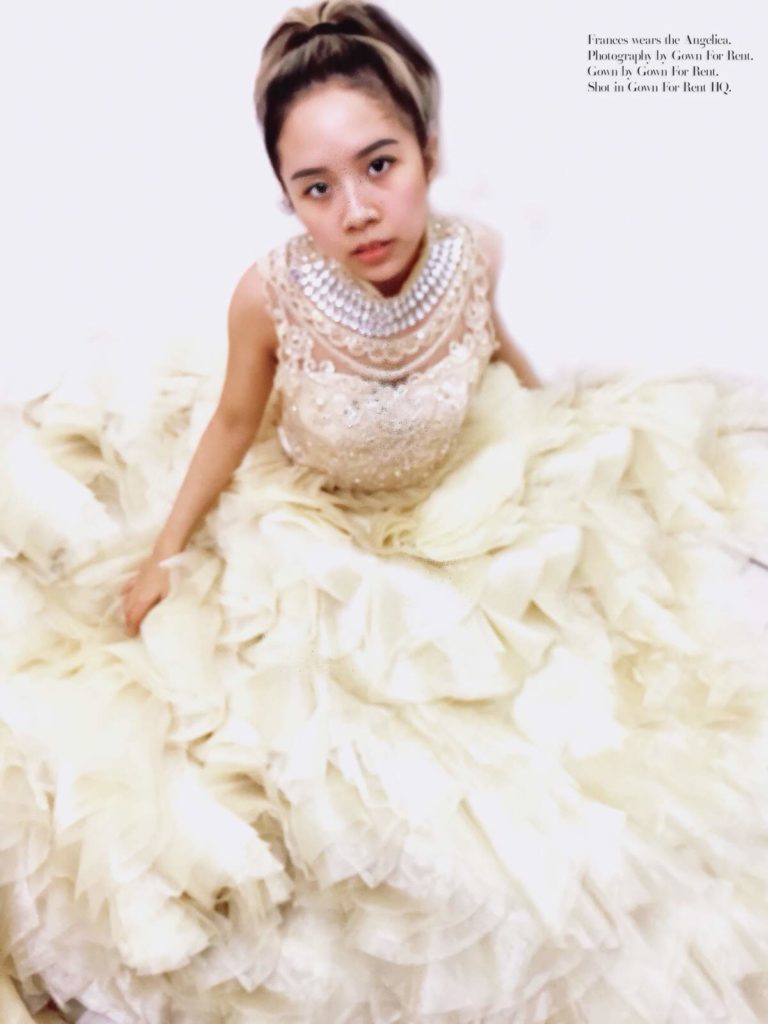 Posing in the Gown For Rent Headquarters, I couldn't help but feel like an actual blue-blood sitting in for her 12 in the afternoon fitting.
But with all the preconceived notions about the rental culture, I knew a photo wouldn't be enough to convince my readers to break away from their past misconceptions. That's why I booked their stunning Charmane gown, and sported it at a private event over at the Marco Polo Hotel Ortigas. When I asked some of you what it was about the idea of renting a gown that caused uncertainty, a majority of the responses I received focused on durability: no one was sure if all that glitz and glamour would actually hold up in a big event. So, of course, in true Fran nature, I put it to the test.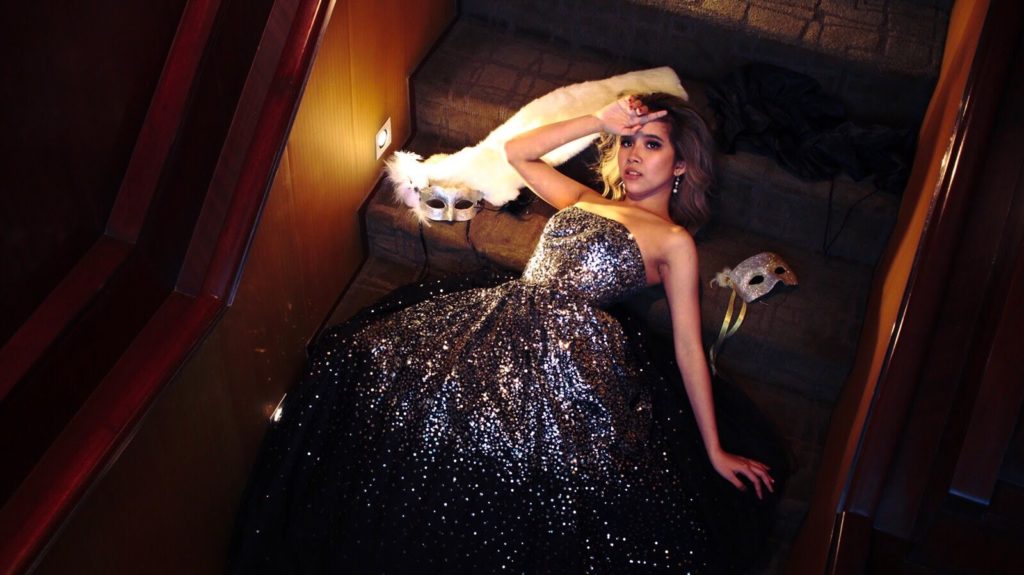 True to their promise of high-quality designs, the Charmane gown was not only a stunner during the event, but completely comfortable to move around in. Admittedly, I did have a bit of trouble getting into it in the beginning, but we eventually realized that the lacing of the gown could only accommodate the exact size it was made for. I made the mistake of trying to put an extra layer of underclothing beneath the gown, making me bulkier than usual, and thus, stopping the gown from being tightened properly. This means that whatever piece you try in the studio will fit you like a glove as long as you retain the same proportions from your fitting to the event. This was a great realization for me, especially since I was initially worried that the dress would somehow be too lose and slip off me during my evening.  But thanks to Gown For Rent's personalized sizing system, I confidently strutted around in the Charmane without a single worry in mind.
So what are you waiting for? Ditch that overpriced, storage-heavy dress you plan to buy for a one-time use event and take your pick from Gown For Rent's gorgeous line of versatile pieces. To sweeten the deal, GFR is offering a fun little discount just for my readers when you use the code GFRFB0702.
Now go on and let any day be your fairy tale come true.
Check Gown For Rent out on Facebook. Visit them at Unit 308 77 Building Visayas Avenue, Quezon City, Philippines. Contact them through (02) 990 4957.