Thanks to my recent linen obsession, I've dedicated quite a lot of my time scouring far and wide around Instagram for the best homegrown sustainable brands. A few months back, I stumbled across KASIKAS during one of my late night hunts, and since then, my life has never been the same.
KASIKAS is a slow-fashion initiative that focuses on making timeless pieces from biodegradable materials like linen. Their fabrics are locally and ethically sourced, in line with their mission to encourage women to shop consciously.
In the beginning, I was just your regular floater– hovering over KASIKAS' Instagram, waiting for their latest sale to drop. I was completely enamored by the simple yet sleek cuts of their products, and the stunning colorways they always came up with.
Fast forward a few months later, I got the collaboration of my dreams when KASIKAS agreed to partner up with me for some fun features. I absolutely adored all the pieces they sent me, and until now, they're still staples in my wardrobe.
Last January, they released a new collection, Calma, and a limited edition Love Month capsule in February. Thanks to the sweet team behind the brand, they let me choose my favorite pieces from both collections and sent them over as a little gift.
Once I got them, I instantly knew I had to share it with you guys. I couldn't even help myself, I posted a photo wearing their Ellise Jumpsuit in Gold right away.
The more I looked at the rest of the pieces, the more I couldn't shake off the image of a fictional indie film set in an endless summertime, so naturally, I designed the lookbook to embody just that.
An Eternal Summer
Honey drips from the sky when the sun awakens at 6. It rises from its sacred slumber, peeling away the sheets of nighttime to bask in its morning glory.
The Girl does not know how much time has passed. She bears no timepiece, only measuring her days by the whispers of moonlight that sift between the blinds.
The world outside has come to a pause, but she has escaped the staggering halt unscathed. For every morning she sheds the skin of reality to dive into the endless lifetimes her dusty novels sing.
Some call it ludicrous, some a waste of hours, but The Girl does not discriminate paperback. If there is a story to be told, then there is a heroine for her to be. Whether a warrior princess, a starving orphan, or a time traveler's wife, she has stood in the shoes of nearly every kind of literary woman.
Monday noontime she was the survivor of an apocalyptic regime, Monday mdnight she was a cheeky 20-something that kept all the boys guessing.
Many look at her versatility with self-serving eyes. Her willingness to transform into a new character everyday, translates to the selfish as the ability to become anything they want.
On the rare occasion she let her eyes wander from the pages of her newest story, it was only to scan the manuscripts budding young writers would send over. Word had spread of the girl who who wore different faces every hour of the day, and passionate male authors who had not seen company since the beginning of the Eternal Summer drank up that idea of a woman succumbing to any plot like the first sip of water on a hot day.
These copies were often accompanied by letters of praise, requesting her permission to be their reigning muse.
She found no joy in being the inspiration behind a flat, trait-less accessory to a complex male protagonist. In truth, the only reason she even entertained these mediocre pieces was to experience the comedy of seeing what many writers assume a woman's mind is like.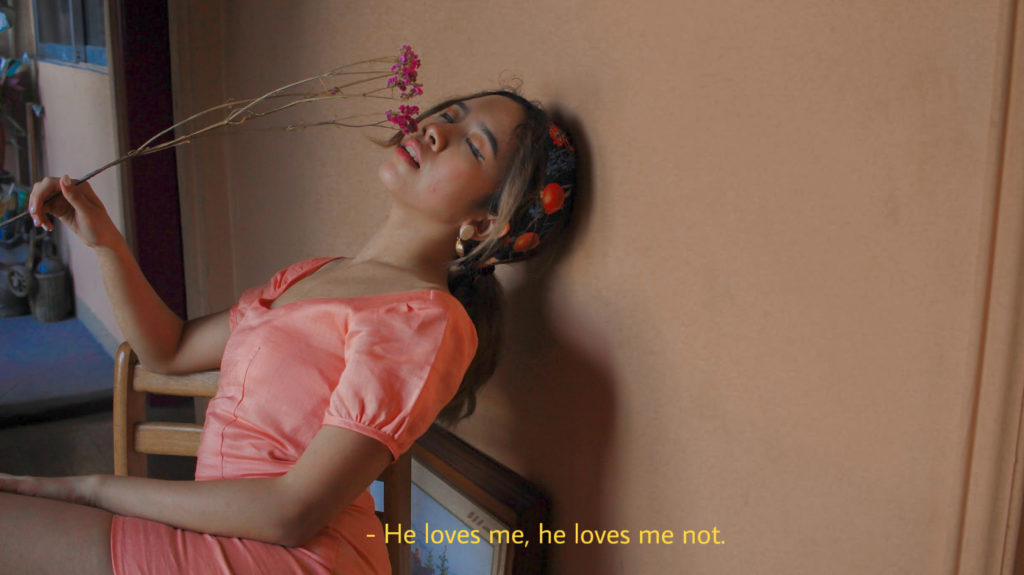 When the initial humor of these far-off interpretations has settled, she quietly stores the impassioned scripts into the deepest crevices of her highest cupboard. To be stored for yet another day, when she longs for a hearty laugh once again.
The wind grazes against her window in a gentle tap. The sun cracks into a yawn that splits into a mixture of gold and sea blue at the coming of dawn. Soon she will turn the last page of this story. Soon she will embark on the next.
The world remains paused and unmoving, but she feels it not.
Her mind runs at lightning speed, empowered by the thrill of not know what the next story shall hold.
---
DISCLAIMER: This post contains gifted clothing, but all opinions are mine and free of bias.
For more information about KASIKAS, visit their Instagram.