Eighteen. The ripening year. The end of what has passed, and the start of forever.


For as long as I could remember, finally hitting that glorious one-eight has been a lifelong fantasy of mine since I was old enough to understand the wonders of adulthood. Now I know it might sound strange for a then-10-year-old to dream so ardently about something that would naturally come anyway, but hear me out: anyone who's been the youngest daughter in a family of three girls would know the allure of being globally recognized as something more than a bunso.
It's exhilarating, it's exciting, it's— Finally here.
One month ago, I celebrated my 18th birthday in Marco Polo Hotel Ortigas with all my beloved friends and family.
One month ago,  I faced my stage fright and welcomed my guests with an emotionally-fueled ballad.
One month ago, I challenged my two left feet and danced to a semi-complex routine choreographed by my best friend.
One month ago, I stood in front of all the people who watched me grow from the too-skinny little girl, to the slightly less awkward lady.
One month ago, I officially became an adult.
Even now, writing that word still fosters an air of uncertainty in me. Age wise, yes, I am legally considered a grown-up. But in terms of mentality, I know I still have a lot of growing up to do. There is still a multitude of questions I must ask, and answers I must give myself before I can confidently tote around that long sought after title.
And that's okay. If there's one thing I learned these past couple of weeks, it's that perfection is not a viable goal. It's okay to still be learning. It's okay to be unsure. It's okay to make mistakes. It's okay to drift between youth and maturity.
Looking back at my pre-debut planning, this was precisely the mindset I had as I worked on the features of my big event, especially when designing what would end up becoming the showstopper of the night: my gown. As I spent night after night sifting through countless Pinterest boards in search for the perfect dress peg, I found myself disappointed by all the uninspiring options. I wanted something that would personify all my thoughts about my coming of age, as well as embody my personal style.
Over at KARIMADON, we consulted with our trusted head designer with only a loose vision in our minds. I had sketched out several possible drafts, but nothing I made gave me the satisfaction I craved. So as I do with all of my atelier needs, I rested the fate of my gown in the hands of the ever fashion-forward ladies of KARIMADON. And after months of back and forth revisions, I watched in my amazement as they made my dream dress come true before my very eyes. 
My gown was a beaded, body contouring masterpiece.
Twirling around in it, I felt like a princess straight out of a storybook. The classic old rose hue, deep neckline, daring exposed back, and tight figure gave the appropriate aura of maturity expected for an evening celebrating my 18th year. On the other hand, the glistening beads and regal train was reminiscent of the fairytales I so adored as a little girl.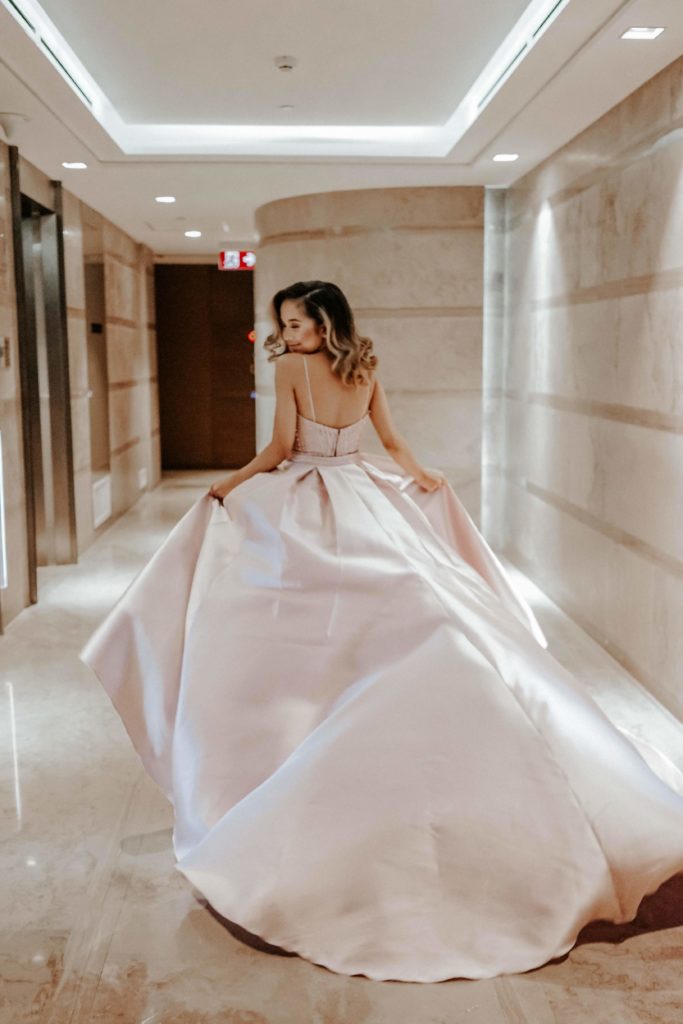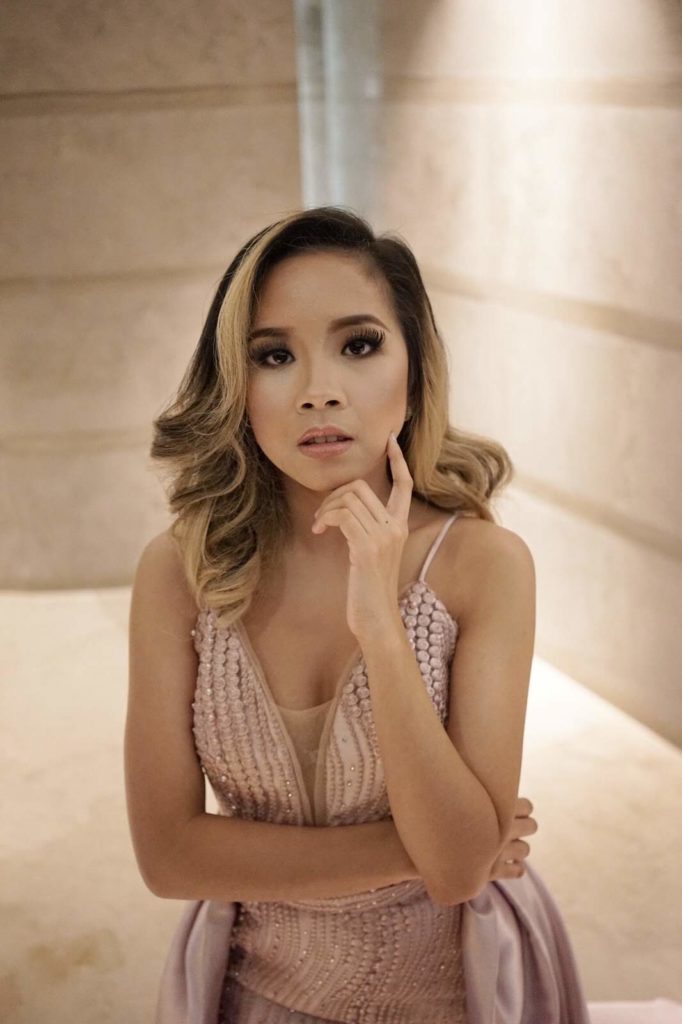 Altogether, KARIMADON's beautiful creation was perfectly personalized to my vision as well as a presentation of their own unique flavor of powerful femininity. Throughout the years, I have been a loyalist to this proudly local fashion house. I've donned a KARIMADON piece for every major event of my life growing up, from my first event as a signed writer to my high school graduation ball.
For me, there was no better choice to celebrate my coming of age than them. And in my journey to continue blooming, I intend to keep that tradition going. With KARIMADON, not only have I found a label that personifies the complexity of blossoming into a woman, but also a brand that grows with me.
Photography: Visuals By Alaz
Location: Marco Polo Hotel Ortigas
For more information, visit KARIMADON on Facebook.