Photography by Bearose Beltran (@kidstark)

For the past few months, I've found myself drowning in Pinterest board after Pinterest board until the early hours of the morning. I've been obsessing over model off-duty looks, thinking of new ways to incorporate their clothes into my own wardrobe.

I was talking to a good friend of mine the other day about the simplicity of most of these looks, and we both agreed that, more than the clothes itself, its the fit of the pieces that make these street style outfits look as good as they do.

In line with that, I've spent an ungodly amount of time looking for the perfect classic items to act as staples for my closet. I've been eyeing white denim skirts, but I just couldn't settle on one that fit both my taste and budget.


I'm a firm believer that something as universally available and simple as white bottoms should be priced fairly. In my opinion, it's completely unreasonable that some fast fashion brands would price their versions at P1,000 and above, considering they don't look or feel any different from any other label's take on it.

With that, I set out to the trusty ole' Shopee app to find one that could tick off all three boxes in my criteria: stylish, flattering, and inexpensive.

Lo and behold, I found this.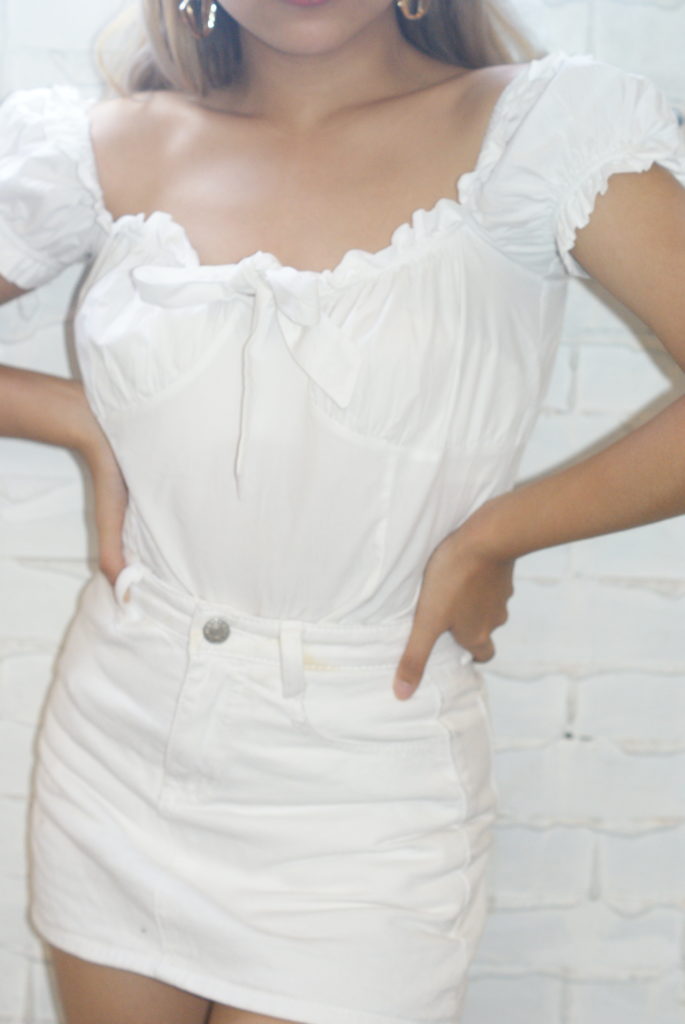 This gorgeous white denim skirt cost me a measly P260. That's a far cry from the usual price tag you see attached to something like this in the mall!
Let's get down to details.

Stylish

This skirt boasts of a gorgeous A-line silhouette. As a mini skirt, it exposes a tasteful amount of skin while keeping everything that needs to be concealed well-hidden. I love how its cut doesn't go straight down, so it naturally creates an illusion of movement from afar.

Flattering

I got this skirt in the smallest possible size (XS), making sure it would hug every inch of my body. It cinches my waist but follows the natural curves of my legs without restricting it all too much. The best part? It comes with built-in protective shorts for safety in all angles!

Inexpensive

It's P260. Need I say more?


This skirt is unfortunately sold-out in the particular store that I ordered it from, but luckily, Shopee stores usually sell mass-produced clothing, so a quick search of "white denim skirt" on the app will give you different price variations of this same exact skirt! Pick the one with the best reviews, and enjoy your new holy grail!

You're welcome.