Alrey Rosano is a contemporary Filipino-wear designer who specializes in modernizing the traditional Maria Clara gown and baro't saya with a sultry yet sophisticated reimagining.
Having amassed a remarkable list of social features throughout the years, Alrey has adorned countless pageantry and beauty icons for prestigious galas like BENCH's Ternocon, Aquafina Refresh the Runway Fashion, and the SOFA Gradshow 2019.
Last November, I had the amazing opportunity to attend fellow fashion designer Leilani Kate Yalung's #K8teenRunway dressed in one of Alrey's most beloved pieces.
The Fatima is a stunning one-shoulder Filipiñana gown adorned with two-tone draping grounded in warm and earthy tones, all expertly blended together with peau de sois and brocade fabrics. Unlike his other works, Alrey did not create this as part of any capsule collection, but simply out of sheer passion and a deeply personal experience.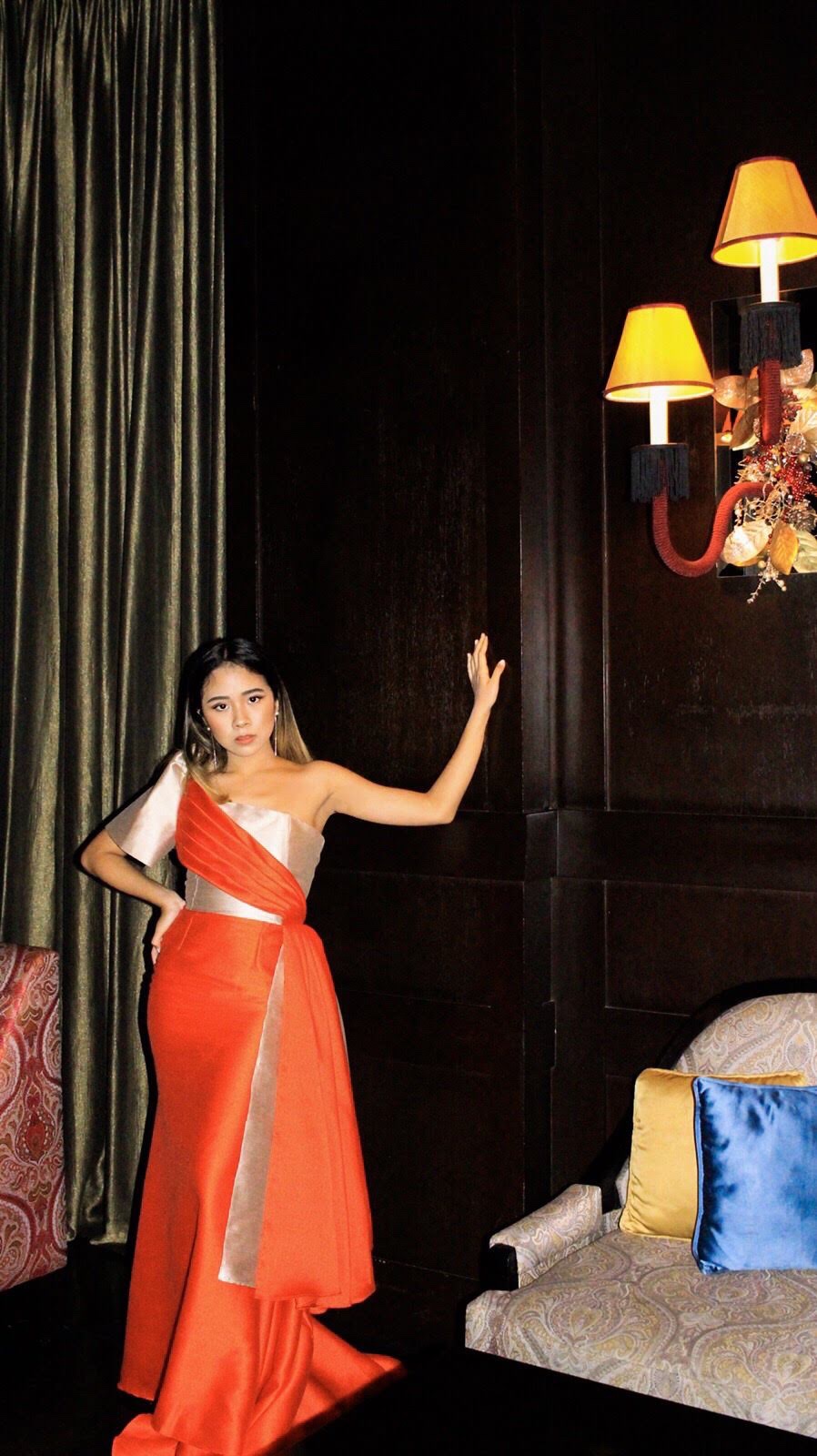 He rarely ever lifts pegs from outside sources, instead drawing inspiration from his own life for utmost authenticity and originality. As a frequent resident of both Dumaguete and Manila, Alrey has often found his best muses in the strong and independent women surrounding him.
In specific, the Fatima is named after his beloved aunt who, having secretly left for the Middle East to work, suddenly returned to the Philippines after 10 years of being sought by her family. Alrey was so moved by her bravery, that he lent this sophisticated creation as an homage to her.
He has always hoped for his designs to convey an air of nationalism, going above and beyond to represent the Filipino culture in all its beautiful and rich history.
To have been given the chance to wear his art for an evening was nothing short of a deeply spiritual experience. I could feel his patriotism coursing through every stitch.
When one wears an Alrey Rosano piece, it is impossible to feel anything less than confident about our culture, because he himself poured his belief in the Filipino in every drape and fold of the fabric.