Last month, I had the amazing opportunity to spend 4 weeks in America with the ladies of my family, as we visited my Tita Ana and Tito Jim's family who hosted us in their beautiful home in Katy. Through this experience, we were able to embark on a cross-country road trip around the USA that gave us a great taste of what their states had to offer.
For this post, I want to share with you all the wonderful things I discovered in our first stop—Texas. We spent our first few days and our last week here, so we got a pretty comprehensive tour of some of the area's best landmarks and hidden secrets.
Want a locals-approved guide of the countryside? Read on ahead.
1. NASA
Houston, we've got a problem—I never want to leave Texas!
Jokes aside, when I first stepped in the NASA museum, I was immediately overwhelmed by the, excuse the pun, out of this world displays—spaceship simulations, live recreations of the spaceship's living quarters, and spacesuits all lined up in large capsules like astronauts standing tall and proud right before takeoff. At a time like that, I couldn't help but think of a line in one of my favorite poems by Pablo Neruda: "And I, infinitesimal being, drunk with the great starry void, [..] I felt myself a pure part of the abyss". There's just something about standing at 5 foot 1 amidst scientific discoveries much larger than me, and moreover, much larger than life itself that made me feel both terrifyingly and comfortingly tiny.
Looking at all these crazy inventions and hyper-realistic models of outerspace, I thought about how fantastic it was that humans could just be tiny specks of microdust in the grand scheme of things, yet already possess such extreme complexities. And there we were—standing around the gift shop with our little baskets of NASA merchandise, little beings bringing home even smaller commodified versions of the otherworldly, because no less than 5 feet away was the most superior kind of intelligence man has ever reached and marveling at its greatness wasn't enough, we had to take home a piece of the great big universe with us too.
2. Kemah Boardwalk
My favorite memories are always the ones that make me feel like I'm living a scene straight out of a movie. This is one example of that— the Kemah Boardwalk is a fun and laidback entertainment landmark for family-friendly fun right by the ocean. On one end, there's a moderately-sized carnival full of rollercoasters, drop rides, and booth games galore. On the other, a large field opening is packed with foldable seats and children playing by the nearby fountain as a country rock band performs for a crowd of happy families. As we explored this quaint summer-scented hotspot, my sisters took the liberty to make the most out of the pebble dispensers and feed the fishes and seagulls surrounding us. The birds started to get greedy and corner them, so every now and then you'd hear one sister yell as our mom, aunt, and uncle would laugh. It was a amusingly chaotic, yet inexplicably calming.
As the skies began to show signs of the late afternoon and the sun started to set, shades of gold rays dipped against the clear glistening water and fell gracefully on my family. In the distance, upbeat pop music blasted in the carnival, and the cheers of the faraway musicgoers faintly rang through the air. In this blend of melodies and excited sing-along, I found peace.
3. Austin
Over the duration of our stay, my mom would intermittently ask if we could envision ourselves living in the different states we'd visit. When we went to Austin, I told her this was definitely someplace I could imagine myself in. For this leg of the trip, our cousin, Ate Janna and her boyfriend Josh, brought us around town and showed us where they liked to explore as college residents there. Quirky and charming—South of Congress Street was all sorts of youthful energy. A large costume store, Lucy in Disguise, acted as a maze slash adventure zone for us as we picked out strange outfits and gawked at the extensive era-based collections they had. Hillary Clinton's most iconic suit and Cher from Clueless' famous plaid co-ords? Yes please. We also had the thrill of our lives in The Escape Game, an hour-long locked room you're tasked to break out of, Ate Janna signed us up for, where we were unexpectedly paired with a couple who came for the same time slot. Awkward introductions aside, we had a ton of fun coming together as one team and sorting out the mysteries of our secret-agent-themed rom. Aside from the fun-filled activities, we also dined in Cooper's Old Time Pit, a boodle-fest style barbecue restaurant, and Hopdoddy's, a highly-recommended burger joint.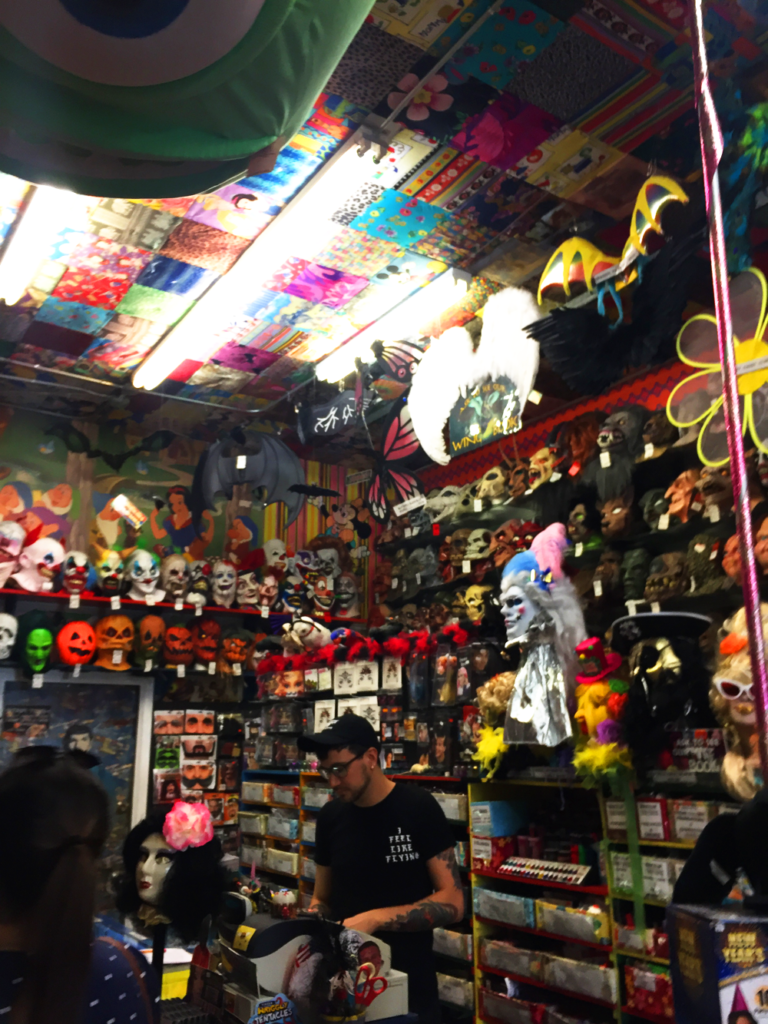 Even though we only spent a day here, I can't help but feel a twinge of longing every time I think of it. Austin completely captured my heart with its artsy atmosphere and new generation entertainment hubs, and I'm just certain that in an alternative universe, I'd be spending my own college days there, exploring the lively streets in between the hustle and bustle of academics.
4. Off-price Retailers
Going shopping is always my favorite part of every trip. Since I started my career in fashion journalism, I've been dreaming of traveling to America and witnessing in real life the trends I use to only see on Pinterest and the Western side of Instagram. Coming to Texas, my aunt and uncle reassured us that there would be no shortage of shopping here– afterall, Katy is known for its numerous off-price retailers and outlet stores! And thank God for that too!
Wherever we went, if we found a discount center that sold authentic en vogue items way below market value, you can bet that we spent full-day stopovers there raiding the stores to our heart's content! From Katy Mills to Ross to Saks Off Fifth to Dillards, we had a complete fashion-hunting extravaganza that was full of thorough rack searching, vigorous cart filling, and of course, carefree shoe fitting!
If you want to know how I scored amazing designer finds for way cheaper in these lovely locations, click here.
5. Chinatown
After getting back from a jam packed trip in Orlando, my sisters and I craved for an easygoing evening of relaxation and good food. Thankfully, our cousin, Kuya Javin, and his girlfriend Mel, knew exactly where we could get just that. A quick 20 minute drive outside of Katy led us to Houston's very own Chinatown. Don't be fooled—the establishments here are all of Asian descent, but not exclusively Chinese. For dinner, they brought us to this popular revolving sushi joint called Kura Revolving Sushi Bar.
Back in Manila, I was never really a fan of raw fish dishes, so I knew if I wanted to enjoy the night, I had to step outside of my comfort zone. And thank God I did! Their unique sushi flavors (one had popcorn!) got me hooked instantly, and I found myself ordering plate after plate. From spicy to savory, I was having a field day discovering all these new tastes. To top off an already great evening, they took us to the incredibly Instagram-worthy milkshake shop, Zero Degrees, where their shake was so thick, sweet, and creamy, I passed out in a pleasant little sugar rush the moment we reached home!
There were so many other restaurants we got to try in the area, but to keep things cohesive, I'll reserve that for a future foodie blog post. Until then, see you next week!